This memorial website was created in the memory of our loved one, Brooklyn Baucom who was born in Iowa on November 07, 2000 and she recived her wings on December 23, 2005 at the age of 5. We will remember her forever. when she was born she was 6 lbs 12.5 oz . she had blonde hair and dark blue eyes , very beutiful . on december 22,2005 , i got a call from the cops for a toy drive and i had to go to kmart to pick out toys for the kids so i took the car seats out of the car so i would have room to put the toys . got home and the kids were layed down for bed . if i knew it was her last night i would of slept with her and held her and told her i loved her which she knew i loved her . i love her with all my heart and always will . the next morning woke up about 6:30 ,woke the kids up for school . made them cereal becauce that was there favorite thing to eat and then got them dressed got brooklyn her favorite cartoon shirt dora the explora and her overalls and she looked at me and said "my overalls are too big" i said " brookie your overalls possed to be big " she never would argue what she wore. then i was running behind so as we were leaving the kids ran out to horses had to feed them first before we left then i said on the double so they got in the car without car seats becauce we were running late didn't think of nothing of it then about 3 miles of the house i hit a sheet of black ice and spun the car hit a post and then went down a inbankment and rolled severl times then when came to the stop i looked back and only saw my 3 year old cring and bleeding then looked around didn't see brooklyn then i turned my head and saw her laying in the cornfield i ran as fast i could and i rocked her tried calling 911 my cell didn't go threw and called the cops only thing i could say is my baby is bleeding and two guys that stopped got help for me and i thank them for that she died instant i wish she was here i miss her so much . brooklyn spent christmas with jesus . i know she 's there. i want to say somthing "make sure your kids are buckled up for safty because it happens in a blink of an eye " . ' roxanne'
'YOU WILL NEVER DIE'
I can see your eyes shinning as bright as the morning sun. Your smile will always live within my heart and our souls will one day meet again. As angels we will fly through the distance sky , hand in hand, we will forever be together. I love you more as i loved you before and wihtout you in my life , my life will never be the same. You are and you will always be the one that was there for me. I miss you with all my heart and i wish i could still hold you tight. in my dreams,I dream of you and in my thoughts you will always will be . God took you away and i will never know why. but in my heart you will never die



'IN LOVING MEMORY OF BROOKLYN BAUCOM' MY LITTLE ANGEL FOREVER. !
A child was born to touch the world and make it a better place. Bringing sunshine and joy to all she met with the smile upon her face, No one could know the hearts she'd touch with her faith , compassion,and love, but all who knew BROOKLN could easily tell her was a gift from god above.
Brooklyn was a child filled with love, a friend to all she knew. Loyal , compassionate, giving and kind , witty and funny too. Her smile could brighten the darkest days, she had a heart of gold. Her laughter could melt the coldest heart, touching both young and old.
Brooklyn is my child, my life, my friend, her death left and empty hole, but god saw a child too good for this world, a child with and angels' soul He took her home for eternal rest leaving us all to grieve. Promising brooklyn was just away untill its our own time to leave A world of sadness , pain and grief to a place of eternal joy.Rest and peace, thats filled with love-a place where we'll find her again.



' A MILLION TIMES'

They say memories are golden. Well maybe that is true, I never wanted memories, I wanted only you.
A million times I've thought of you a million times i've cried. If love alone could of saved you, You never would of died. In life i loved you dearly. In death i love you still. In my heart you hold a place no one could ever fill. It broke my heart to lose you but you didn't go alone. For part of me went with you the day god took you home. If tears were a stairway and memories a lane. I'd walk right up to heaven, and bring you home again.

Brooklyn was a little girl . living, growing up dreams shooting for the sky, with a smile and eyes that beams. Her living and example, Heavens latest angel finally gets to fly. Brooklyn touched so many lives . She made us see the light. Dreams are only dreams , unless we live them to day and night. Her life here may have ended but her soul will never die. Heavens latest angel finally gets to fly. Nothing left to ground, Her sprit.... finally is free, The world hers. to discover "from sea to shinning sea" Yearning for the blue skies as she waves one last good bye Heaven's latest angel finally gets to fly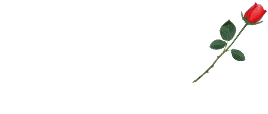 YOU SAID NO LAST FAREWELL TO US . YOU NEVER SAID GODDBYE. YOU WERE GONE BEFORE WE KNEW IT, WE DON'T KNOW THE REASON WHY. IT BROKE OUR HEARTS TO LOSE YOU. BUT YOU DID NOT GO ALONE. FOR PART OF US WENT WITH YOU, THE DAY GOD CALLED YOU HOME.
---

'IF ROSES GROW IN HEAVEN' If roses grow in heaven. Lord, please pick a a bunch for em , place them in her arms and tell her they're from me Tell her i love and miss her and when she turns to smile place a kiss upon her cheek and hold her for a while . Remembering her is easy "cause i do it every day But there is a hole in my heart That will never go away!!!!!!!!!!!


'THE BROKEN CHAIN'
we little knew that morning that god was going to call your name. In life we loved you dearly. In death we do the same. It broke our hearts to lose you, you did not go alone, for apart of us went with you, the day god called you home. You left us peaceful memories your love is still our guide. and though we cannot see you, you are always at our side. Our family chain is broken, and nothing seems the same. but as god call us one by
one. THE CHAIN WILL LINK AGAIN.
BROOKLN,I WROTE YOUR NAME IN THE SKY,BUT THE WIND BLEW IT AWAY.I WROTE YOUR NAME IN THE SAND,BUT THE WAVES WASHED IT AWAY. I WROTE YOUR NAME IN MY HEART AND FOREVER IT WILL STAY THATS A PROMISE . I LOVE YOU SO MUCH .!!!!!! IF ONLY I KNEW THAT I HAD TO SAY GOODBYE TO YOU THAT WAS THE HARDEST THING I HAD TO DO BUT I WILL NOT SAY GOODBYE BUT I WILL SAY I WILL SEE YA SOON. I WILL HOLD YOUR MEMORIES IN MY HEART FOREVER. BABY IT AN'T THE SAME WITHOUT YOU . I WISH I HAD THAT CAR SEAT FOR YOU MAYBE U WOULD BE HERE TODAY . I WILL HOLD YOU IN MY HEART TILL MY DYING DAY. LOVE ALWAYS YOUR MOMMY.
this is her favorite cartoon.
Click here to see Brooklyn Baucom's

Family Tree
| | |
| --- | --- |
| Tributes and Condolences | |

Sleep in Heavenly Peace


I was on youtube when I came acrossed a tribute to your precious little Brooklyn and I couldn't help but cry when listening and reading your story. You and your family are in my thoughts and prayers and i'm sorry for your loss. As a dad I know it wou... Continue >>

WE MISS YOU BROOKLYN


WE ALLL LOVED YOU DEARLY AND ALWAYS WILL!! WE MISS YOU!!


missing you


HOW BLESSED I WAS TO HAVE YOU FOR FIVE PRECIOUS YEARS. BROOKYN YOU BRIGHTENED MY LIFE WITH KINDNESS AND GRACED ME WITH YOU SMILE. YOU'RE STILL WITH ME IN MY DREAMS I SOMETIMES FEEL YOUR TOUCH. I LOVE YOU MY ANGEL AND I MISS YOU SO VERY MUCH... I THO... Continue >>

So Sorry for your loss


I am so sorry for your loss. A month ago I was in a car accident with my four kids and my 8 year old daughter was thrown from the van and she was in a seatbelt. I read your story and it touched me so much of what happened to your baby girl, She is so... Continue >>

My heart aches for you & your BEAUTIFUL daughter!


I haven't been able to get your story out of my mind. What a beautiful child. What a horrific thing to happen. How do you breathe? How do you make it day by day? I am a mother of two girls, 2, & 3 mths. I saw y... Continue >>
THOUGHTS AND PRAYERS Read >>
My heart aches for you Read >>
god bless you little girl Read >>
You're not alone Read >>
It was not in vain Read >>
I am so sorry for your loss Read >>
May God comfort and keep you close to him sweet sweet lady Read >>
God Bless you.. Read >>
So Very Sorry for Your Loss Read >>
wishing i could hold you right now Read >>
| | |
| --- | --- |
| Her legacy | |

when tomorrow starts without me




When tomorrow starts without me
and i am not there to see
if the sun should rise and find your eyes
all filled with tears for me
i wish so much you would not cry
the way you did today.
While thinking of the many things
we did not get to say,
I know how much you love me
as much as i love you.
and each time that you think of me
i know you will miss me too.
But when tomorrow starts without me
please try to understand ,
that an angel came and called my name,
and took me by the hand.
and said my place was ready,
in heaven far above,
and that i would have to leave behind,
all those i dearly loved.
but when i walked though heavens gates,
i felt so much at home.
when bod lookid down and smiled at me,
from his great golden throne.
He said ' this is eternity,
and all i promised you'
today for life on earth is past,
but here it starts a new.
i promise no tomorrow,
for today will always last,
and since each days the same way,
there is no longing for the past.
SO WHEN TOMORROW STARTS WITHOUT ME,
DO NOT THINK WERE FAR APART.
FOR EVERY TIME YOU THINK OF ME,
I AM RIGHT THERE IN YOUR HEART.



MY LITTLE ANGEL WISPER




HAVE YOU EVER TRULY HEARD BROOKLYN'S WHISPER IN YOUR EAR? HER VOICE IS SOFT AND COMFORTING LETTING US KNOW YOU HAVE NOTHING TO FEAR. IF YOU LISTEN VERY CAREFULLY YOU JUST MIGHT HEAR BROOKLYN'S VOICE WHISPERING TO YOU OF GOD'S PERFECT LOVE AND ALL THINGS THAT MAKE YOU REJOICE. SHE WILL ALWAYS WATCH OVER YOU TO KEEP YOU SAFE AND HAPPY IN EVERYTHING YOU DO. SO, NEXT TIME YOU FEEL LONELY KINDA SCARED AND FEELING BLUE JUST WHISPER TO BROOKLYN....AND LISTEN.... FOR SHE WILL WHISPER BACK TO YOU. AND YOU'LL FEEL HER LOVE

the stone that was at the funneral




NO FARWELL WORDS WERE SPOKEN,NO TIME TO SAY GOODBYE,YOU WERE GONE BEFORE I KNEW IT,AND ONLY GOD KNOWS WHY.



DON'T CRY FOR ME-I'M OK




DON'T CRY FOR ME. I'M OK. I'M IN A PLACE THAT'S BEYOND THE GREATEST OF FAIRY-TALE DREAMS. MY NEW BIG HOUSE IS REALLY NEAT. IN MY NEW HOME THERE IS NOTHING SAD THAT EVER HAPPENS. THERE IS NO CRING.PAIN SICKNESS, TRAGEDY OR EVIL . EVERYTHING IS PERFECT. THERE AREN'T ANY WORDS THAT CAN DESCRIBE IT AS WONDERFUL AS IT ACTUALLY IS. THE THINGS THAT ARE IMPORTANT ON EARTH DON'T MATER AT ALL HERE. HOUSES,CLOTHES. TELEVISION, VIDEO, GAMES, DOLLS, BICYCLES, SELF-PRIDE AND MONEY ARE NOT WHAT WE LIVE FOR AS ON EARTH . WHAT MATTERS NOW IS THAT I AND EVERYONE ELSE HERE ARE WITH JESUS. WHEN JESUS IS SEEN IN HIS GLORY, IT IS REALIZED THAT HE IS EVERYTHING. I NEVER IMAGINED HOW GREAT AND BEAUTIFUL HIS LOVE COULD BE. IN HEAVEN THERE IS NO LIGHT FROM THE SUN, ONLY THE RADIANCE OF GOD'S GLORY IN WHICH WE LIVE. I LIVE IN HEAVEN WITH A LOT OF OTHER PEOPLE, IT SEEMS LIKE I HAVE KNOWN THEM ALL OF MY LIFE . PEOPLE LIVE HERE BECAUSE THEY REALIZED THAT THEY HAD SINNED AND ASKED JESUS TO FORGIVE THEM OF THIER SINS AND INVITED HIM TO LIVE IN THIER HEARTS BECOMING THE LORD OF THIER LIVES. JESUS LOVES ME THIS I KNOW JUST AS THE BIBLE TOLD ME SO WHEN IT COMES TIME FOR YOU TO PASS FROM EARTH , I HOPE EVERYONE OF YOU COME TO LIVE WITH ME IN HEAVEN.
DON;T CRY FOR ME. I'M OK. SAFE IN THE ARMS OF JESUS,
LOVE BROOKLYN JOANN BAUCOM

brooklyn's first christmas in heaven




i see the countless christmas trees around the world below . With tiny lights, like heaven's stars, reflecting on the snow. The sight is so spectacular, please wipe away the tear for i am spending christmas with jesus christ this year. I hear the many christmas songs that people hold so dear but the sounds of music can't compare with the christmas choir up here. I have no words to tell you, the joy their voices bring. for it is beyond descristion,to hear the angels sing . I know how much you miss me , I see the pain inside your heart. But i am not so far away, We really aren't apart. So be happy for me, dear ones, you know i hold you dear. and be glad i'm spending christmas with jesus christ this year. I sent you each a special gift, from my heavenly home above , I sent you each a memory of my undying love. after all, Love is a gift more precious than pure gold. It was always most important in the stories jesus told,please love and keep each other , as my father said to do. so have a merry christmas and wipe away that tear.Remember, i am spending christmas with jesus christ this year.
THIS WAS SAID AT THE FUNNERAL











Brooklyn's Photo Album
last recent photo of brooklyn at preschool
/%=page.GetMemoryBookLinkForPageBottom()%>